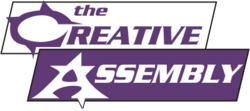 Dear readers,
Got any burning questions about Shogun II that you would like to be answered by somebody who knows what he's talking about?
Then I have good news for you, indeed ! The guys over at the
Creative Assembly
have confirmed that they will answer a bunch of questions asked by our community, and this
exclusively for the .Org
.
So, if there's something you've always wanted to know about the latest Totalwar game or TW in general, then you can go straight to
THIS THREAD
for single player related questions or to
THIS THREAD
for multiplayer related questions.