INDIGO

The Tosa Cup, sponsored by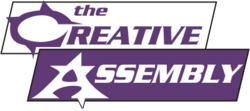 Rules and Information Thread
Registration Thread
THE TOURNAMENT HAS BEGUN! TIME TO START FIGHTING!
The Tournament will start on 7th May around 19/20 GMT and we will play as many rounds as possible until 03:00 GMT. Further matches will be played on 8th May, to hopefully complete the tournament. If more time is required after 8th May, more matches will be held on the following weekend, 14th & 15th May.
REGISTRATION IS NOW CLOSED.
The bracket has been randomly generated by the server. The final number of registrations was 74, which is a number that results in 10 more players than can be accounted for by a 'perfect' 64 person bracket. As such, there are 10 extra first round matches to make up for this odd distribution. That means 20 players will have to fight an extra round to win the tournament. I apologize if you are one of these 20 people, but this kind of setup is determined by math, not us. All bracket placements were determined randomly by the server, so there has been no bias in selecting the 20 people who have an extra round.
Rules:
All matches will be a best of 3 event. The first two battle will be played on the Lowlands map. If a 3rd battle is needed, it will be played on the Ricefields map.
All battles played at 14k .
Medium unit size.
Weather: spring
No artillery.
No time limit
Veterans allowed, no restrictions.
All player must save their replays after every match.
If you are not online to play at the proper time, you will forfeit.
No key buildings
As should be clear with the
strikethrough
, there has been a revision to the rule regarding forfeiting if you are not online at the right time. We want to make sure this tournament is played out properly and fairly, and since there are so many players it may take people some time to find each other and get going. As such, we are going to be flexible on the time limit for playing matches. We urge all players to find their partners and play their matches as quickly as possible, but we will understand if everything doesn't work perfectly. If a large number of players have not been able to play their match by the end of Saturday night, we keep the round open until Sunday. If it is absolutely necessary (which I hope it won't be), we will extend the time frame to complete Round 1 to one full week. However, we are hopeful that this will go quickly and smoothly, and that most of the tournament can be completed by the end of this weekend.
To begin playing, do the following:
Find the person you are currently matched up with on the bracket.
Contact that person on the forums or OVER STEAM (preferred) and meet them to play your matches. Many players have linked their Org accounts to their Steam accounts. If they have a Steam icon () under their profile picture, you can click on it to contact them via Steam. If they do not have that icon on their profile, find their Steam name from the Registration thread.
Fight your matches in accordance with the Rules above.
SAVE ALL OF YOUR REPLAYS! Send the replays to one of Gamemasters listed below. You can do this in any way you want (email, upload via the Org and PM link to the Gamemasters, upload via a file host website and PM/email link to the Gamemasters), as long as we get your replays.
The losing player should go to the bracket page and click the Submit Loss button. If you are the winning player and the loser has not done this, contact one of the Gamemasters listed below and they will advance you after confirming the result (this is one of the reasons why it is important to save your replays!).
Move on to the next round, and go back to #1 and repeat the process until the tournament is over.
GAMEMASTERS:
TinCow
Kocmoc
AggonyKing
We will try and ensure that at least one Gamemaster is online at all times during the tournament, at least during the first critical weekend. We will be online BOTH on the forums AND on Steam. You can look for us in either place.
If you have any problems or have any questions about anything at any point during the tournament, contact a Gamemaster. We will answer all your questions and get you any help you need.
Prizes:
The prizes are:
A signed Collector's Edition of Total War: Shogun 2, donated by Creative Assembly
A $50 game of the winner's choice from any direct download service, donated by The Org.
A TWS2 T-shirt, donated by Creative Assembly.
One prize will be awarded to each of the top three places. The first place player will get to pick whichever of the three they want. The second place player will get to pick whichever of the remaining two they want. The third place player will get the third prize.